[et_pb_section bb_built="1″ transparent_background="off" parallax_method="off" module_class="banner" background_image="https://www.goldreef.net/wp-content/uploads/2014/10/Gold-Reef-Estate-Buyers-Banner-Background-11.jpg" background_color="#ffffff" _builder_version="3.0.87″][et_pb_row][et_pb_column type="4_4″][et_pb_text admin_label="1 2 3 Banner" background_layout="light" module_alignment="left" background_position="top_left" background_repeat="repeat" background_size="initial" _builder_version="3.0.83″]

YOUR GOLD,
DIAMONDS
& JEWELRY

Bring in your Gold, Diamonds, Watches & Jewelry to one of our conveniently located stores.

our
cash

Our professionally trained Gold & Diamond Buyers will evaluate your Gold & Diamonds on the spot.

done
deal

You walk out with INSTANT CASH!!
Knowing that you have been paid
the HIGHEST PRICE IN TOWN!!
And accompanied with our
100% Stress-Free Guarantee*
[/et_pb_text][/et_pb_column][/et_pb_row][/et_pb_section][et_pb_section bb_built="1″ fullwidth="off" specialty="off"][et_pb_row][et_pb_column type="1_2″][et_pb_text background_layout="light" module_alignment="left" background_position="top_left" background_repeat="repeat" background_size="initial" _builder_version="3.0.83″ header_line_height="1.1em"]
Cash For Gold Jupiter
Nearest Store Delray Beach
[/et_pb_text][et_pb_divider color="#ffffff" show_divider="off" height="30px" module_class="divid" disabled_on="on|on|off" _builder_version="3.0.83″ /][et_pb_text admin_label="Image" _builder_version="3.0.83″]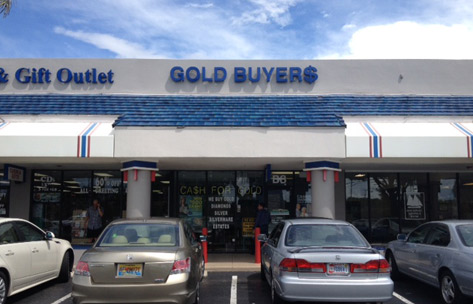 [/et_pb_text][et_pb_text background_layout="light" module_alignment="left" background_position="top_left" background_repeat="repeat" background_size="initial" _builder_version="3.0.83″]
Gold Reef Estate Buyers at Lincoln Plaza
(Near The 3 G's Deli) 5859 West Atlantic Avenue
Suite B-8
Delray Beach, FL 33484
Tel & Fax: (561) 638-8088
Email: info@goldreef.us
Gold Reef Trading Hours:
Mon – Fri 10:00am – 6:00pm
Sat 10:00am – 5:00pm
Sun CLOSED
[/et_pb_text][/et_pb_column][et_pb_column type="1_2″][et_pb_text background_layout="light" module_alignment="left" background_position="top_left" background_repeat="repeat" background_size="initial" _builder_version="3.0.83″]
[/et_pb_text][et_pb_divider _builder_version="3.0.83″ /][et_pb_text admin_label="Map" background_layout="light" module_class="single-location " module_alignment="left" background_position="top_left" background_repeat="repeat" background_size="initial" _builder_version="3.0.83″]

View Delray Beach in a larger map
[/et_pb_text][et_pb_text _builder_version="3.0.83″]
Cash for Gold Jupiter
TURN YOUR GOLD INTO INSTANT CASH
Come in and let our friendly expert buyers evaluate your Gold, Diamonds, Silver, Watches, & Jewelry on the spot

Gold Reef Jewelry Stores are safe & secure and conveniently located in your very own neighborhood

Premium Prices Paid for your Designer and Signature Estate jewelry pieces.

Nearest Cash for Gold Delray Beach Gold Reef Store
[/et_pb_text][/et_pb_column][/et_pb_row][/et_pb_section][et_pb_section bb_built="1″ fullwidth="off" specialty="off"][et_pb_row][et_pb_column type="4_4″][et_pb_text background_layout="light" module_alignment="left" background_position="top_left" background_repeat="repeat" background_size="initial" _builder_version="3.0.83″]
'We will BEAT the Gold Price for any written competing offer from any State Licensed Gold Buyer!!*'


We stand by our claim, that we pay "Top Dollar for your Gold"!
It's Fast, Easy & Simple. Visit Gold Reef Estate Buyers, "Where Price and Service matter!"
Our Gold Reef
Delray Beach Store services the following areas:
Delray Beach, Boca Raton, Wellington, Boynton Beach, West Palm Beach, Jupiter, Royal Palm Beach, Loxahatchee, Lake Worth, Greenacres, Palm Beach, South Florida
*We reserve the right to verify any competing offers. Competing offers must be within 48 hours, due to fluctuating market prices that can influence the offer dramatically. Competing offers must be from a State Licensed Gold Buyer, in written form, and must include the following information: date; quoted market price; weights and karatage of the jewelry pieces.
[/et_pb_text][/et_pb_column][/et_pb_row][/et_pb_section]