Cash for Gold – Let Us Recycle Your Gold Jewelry
Gold Reef Estate Buyers offers cash for gold, and encourages our customers to recycle their old gold and silver jewelry that they no longer wear or find fashionable.
We gladly recycle your gold jewelry, and give you cash on the spot

Buy more modern, fashionable jewelry

Use your cash towards any of our vintage, exquisite jewelry pieces that we offer in our Jewelry Showroom, located in Delray Beach

Precious metals can be recycled repeatedly with no degradation in quality

One of the best naturally renewable resources on earth

Consciously choosing to recycle these precious metals, we can decrease the global demand for newly mined gold

This will Reduce environmental and socially destructive effects of gold mining

Gold mining is one of the most environmentally destructive types of metal mining

Over 20 tons of ore is required to produce enough gold for only one single ring!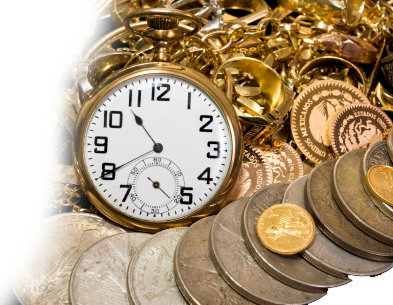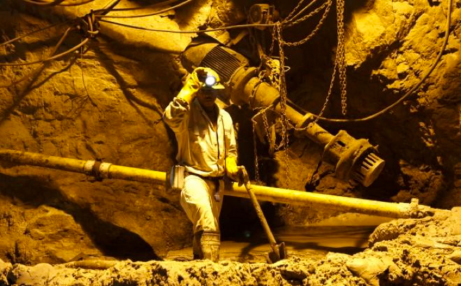 Recycle Your Gold – Cash for Gold, Jewelry, Silver and Diamonds too!
Our reclaimed gold & other precious metals are refined back into their purest elements

Identical quality to newly mined metals

Without re-mining and manufacturing the jewelry, you are saving money, you are saving our planet

It's a 'win-win'  situation!
As part of our Commitment to Environmental Responsibility:
We offer an extensive selection of all of our fine jewelry from recycled precious metals or preowned Vintage Estate Pieces and preowned Designer Brands

Our vintage jewelry has been professionally refinished and polished to restore their original luster
Gold Reef's Primary Objective is to:
Diminish the negative impacts of gold mining by reducing the demand for newly mined metals

All of our jewelry pieces are available to you at UNBEATABLE WHOLESALE PRICES!

There are no 'Middle Man Costs'

These SAVINGS are passed directly onto you
HELP US RECYCLE DIAMONDS TOO!
Gold Reef Diamonds goes above and beyond current industry standards to assure our customers that our diamonds originate from pure, ethical sources:
We strongly believe in the fact that our high quality diamonds should not come at a great social and environmental cost

Our ethically sourced diamonds originate from mines that adhere to strict labor, trade, and environmental standards

We buy your diamonds at highly competitive prices!

You decide to take the cash immediately or to upgrade your diamond to a better quality or bigger size

We broker your diamond for you, through our intercontinental network of diamond houses throughout the world

Once again, by selling and buying diamonds from us, we reduce the overall demand for newly mined diamonds

Reducing the negative consequences that diamond mining has on our environment
RECYCLE  YOUR GOLD & PRECIOUS METALS
TO PROTECT THE ENVIRONMENT
REDUCE DEMAND FOR NEWLY MINED GOLD AND OTHER PRECIOUS METALS