About Us
Click charms below to explore our history
In 1997, we relocated to Atlanta to service our USA market with Katz Ideal Cut Diamonds. As De Beers customers, we supplied diamonds through a reputable network to major retailers across the country. This enabled us to consistently supply diamonds of all shapes, sizes and qualities.

With our years of extensive industry expertise, spanning three generations and continents, we have brought our family-friendly approach to our local community. It is one based on long-lasting relationships, friendly referrals and core principles of honesty and integrity, evident in every single transaction. Our sparkling reviews are testimony to the value we place in our clients and the superior customer service in which we excel.

We remain proud of doing our part to sustain the planet by raising awareness of the benefits of recycling Gold, Diamonds & Silver. We decrease demand for newly mined gold and diamonds, reducing the negative impact of mining on our planet. Impassioned by this, we sell Estate & Vintage Jewelry made up of customdesigned pieces, created from recycled precious metals and diamonds, as well as specialize in restored Fine Vintage & Antique Estate pieces.

In 2011, we arrived in Delray Beach to found Gold Reef Gold Buyers. We expanded our multi-faceted business from the buying of diamonds and wholesale supply to include auctions, retail jewelry stores, and ultimately online channels for distributing select pieces of Estate, Vintage, Designer & Antique Fine Jewelry.

It all began in South Africa at a family diamond cutting, jewelry and gold chain factory. From a very early age, we became production, technology and trading experts of diamonds, gold and silver jewelry.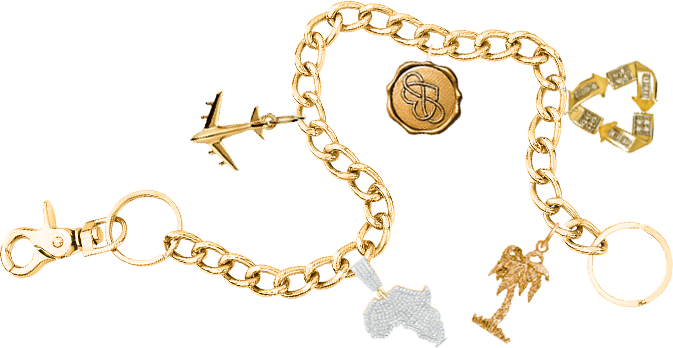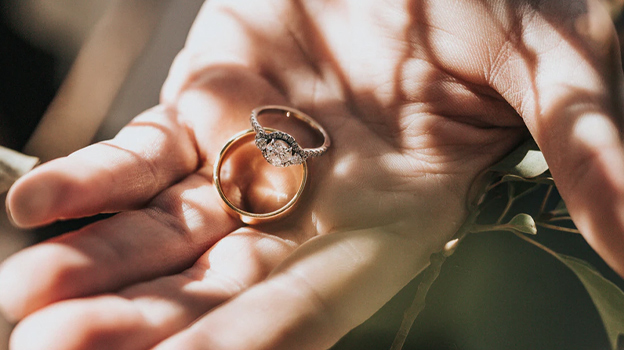 Your Gold, Diamonds & Jewelry are in good hands. Our family has been involved in the Diamond & Jewelry Industry for over 3 generations, and dates back over 60 years, where we operated several diamond cutting factories in South Africa. With our worldwide network in the Diamond & Jewelry Industry, you can be confident that we will offer you the highest payout prices for your Gold, Diamonds & Jewelry. And with our extensive knowledge, and years of hands-on experience, you can be rest assured that your Gold, Diamonds & Jewelry are in the most experienced hands.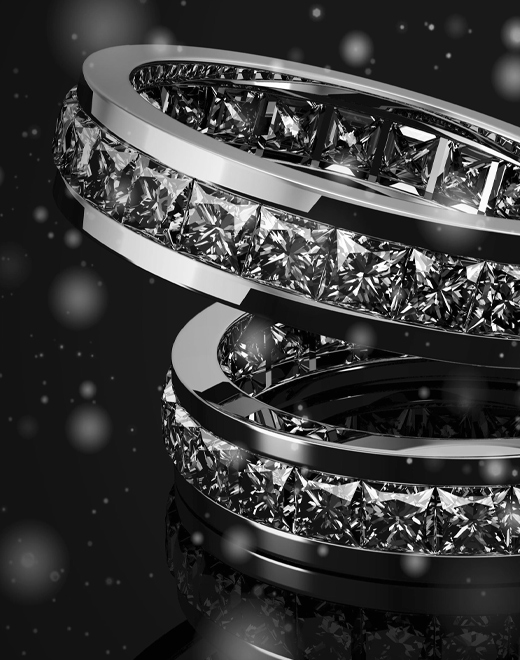 Our Stress-Free Guarantee
Our Evaluations are FREE & there is NO OBLIGATION TO SELL. We are State Licensed & Insured. We will beat the price of any written competing offer from any State Licensed Gold Buyer. We stand by our claim, that we pay "Top Dollar for your Diamonds, Gold & Jewelry".
We recognize & appreciate your beautiful jewelry. We thoroughly evaluate each piece, to ascertain the most value we can pay you for your Gold, Diamonds & Jewelry. We go above & beyond simply the weight and metal, and assess each piece based on its inherent worth. This ensures that you receive the maximum price for your Gold, Diamonds & Jewelry.

Our Promise to you
Our personalized service & outstanding communication assures our clients of reliable & knowledgeable communication throughout the entire process. We welcome your questions, & assure you of our full attention. We know this is a big decision for you & not always an easy one to make, but we will be there for you, every step of the way. We strive to build lasting relationships with our clients, and our returning customers are testimony to this. Our primary goal is for you to receive the highest cash payout amount & feel confident & secure in the fact that your Diamonds, Gold & Jewelry will be handled in a safe & secure environment.

I chose to use Gold Reef Gold Buyers because of the convenience to where I live and how easy the process was to sell my jewelry, and that's the main reason why I keep coming back. Victoria H.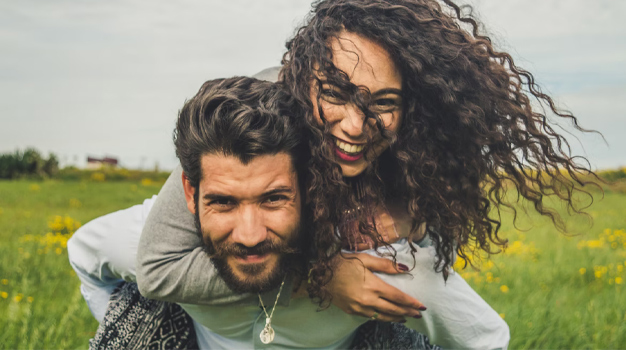 CLICK TO MAKE A FREE APPOINTMENT NOW