How It Works
Selling your jewelry with us is safe, secure & stress-free! GUARANTEED! You will find our stores clean, calm & convenient.
Bring in your Estate, Designer, Diamond, Vintage or Gemstone Fine Jewelry to one of our convenient locations. Please bring in the original packaging, if possible, & any applicable documentation or certification, as this helps in the verification process.

Using the latest technology & years of experience, we verify & evaluate your jewelry, piece by piece. Our team of experts will inspect and test your jewelry on the spot, directly in front of you, your jewelry will never leave your sight.

With no obligation to sell, you can then decide for yourself whether to sell or hold onto any sentimental pieces. Once you are happy with our offer, we will pay you on the spot! Walk out with INSTANT CASH, completely assured that you have received the maximum payout for your Estate, Designer, Diamond, Vintage or Gemstone Fine Jewelry.
It'S THAT SIMPLE!
WE'D LOVE TO HEAR FROM YOU!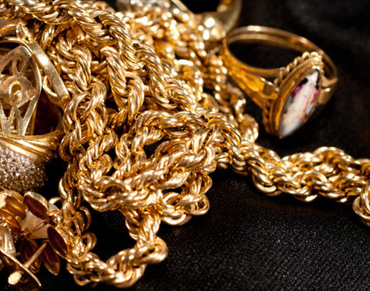 Recycle Your Jewelry!
Gold Reef Jewelry Buyers encourage our clients to recycle their own gold & diamond jewelry that they no longer wear or find fashionable. We accept and recycle any gold & diamond jewelry, and we offer you cash on the spot. Over and above, we offer premiums on all your Designer, Estate, and Antique Fine Jewelry. Gold mining is one of the most environmentally destructive types of metal mining on earth. It takes over 20 tons of ore to produce enough gold for just one single ring! But YOU can help! Because precious metals can be recycled repeatedly with no degradation in quality, they are one of the best naturally renewable resources on earth. By consciously choosing to recycle these precious metals, we can decrease the global demand for newly mined gold. This will greatly reduce the environmental and socially destructive effects of gold mining. Play your part and help us to reduce the environmental impact of gold mining!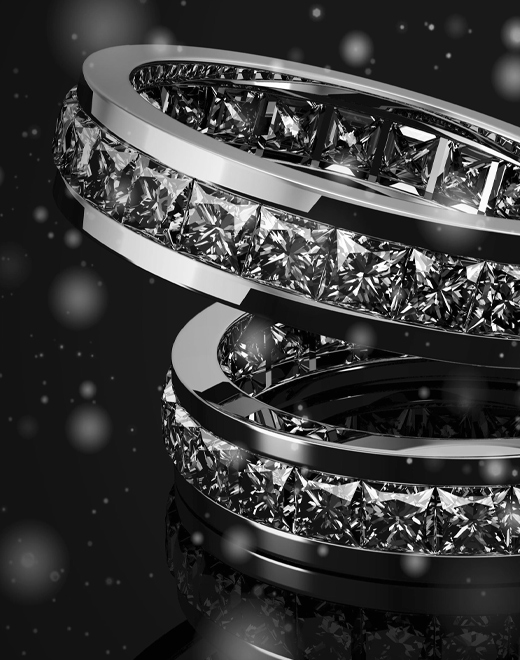 Our Stress-Free Guarantee
Our Evaluations are FREE & there is NO OBLIGATION TO SELL. We are State Licensed & Insured. We will beat the price of any written competing offer from any State Licensed Gold Buyer. We stand by our claim, that we pay "Top Dollar for your Diamonds, Gold & Jewelry".
We recognize & appreciate your beautiful jewelry. We thoroughly evaluate each piece, to ascertain the most value we can pay you for your Gold, Diamonds & Jewelry. We go above & beyond simply the weight and metal, and assess each piece based on its inherent worth. This ensures that you receive the maximum price for your Gold, Diamonds & Jewelry.

Our Promise to you
Our personalized service & outstanding communication assures our clients of reliable & knowledgeable communication throughout the entire process. We welcome your questions, & assure you of our full attention. We know this is a big decision for you & not always an easy one to make, but we will be there for you, every step of the way. We strive to build lasting relationships with our clients, and our returning customers are testimony to this. Our primary goal is for you to receive the highest cash payout amount & feel confident & secure in the fact that your Diamonds, Gold & Jewelry will be handled in a safe & secure environment.
Things To Do With Your Cash
Imagine having some extra cash! You can now buy that new car, a new laptop, pay for your kid's college tuition, renovate your home, or simply pay your bills! How about taking a long-awaited Dream Vacation!!
NOW YOU CAN!

I chose to use Gold Reef Gold Buyers because of the convenience to where I live and how easy the process was to sell my jewelry, and that's the main reason why I keep coming back. Victoria H.